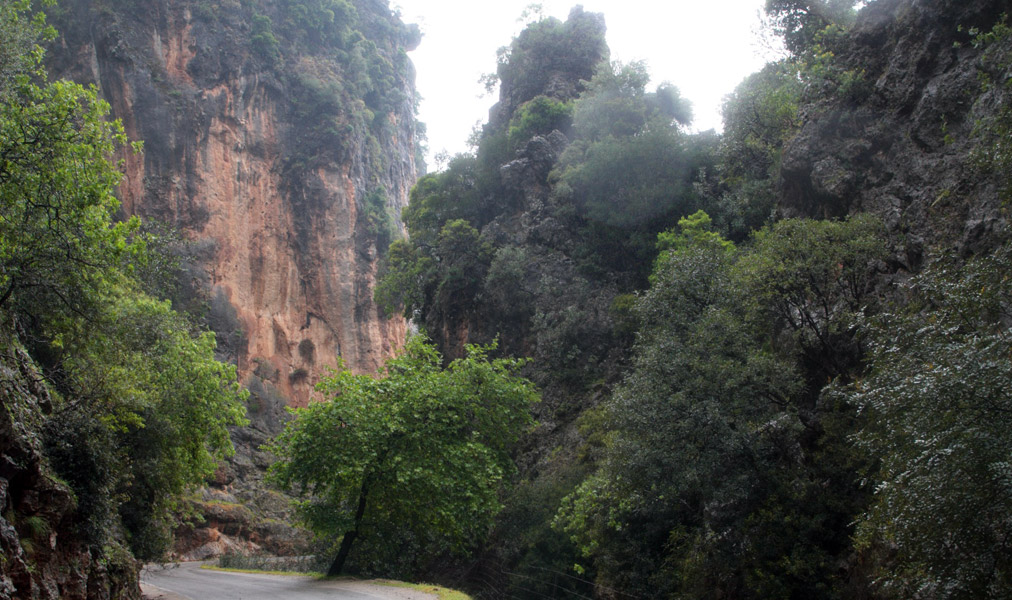 Therissos – Zourva – Meskla – Drakona
Transporter Chania is the ideal solution for your private tours in Chania, you will be picked directly from the point of meeting for an unforgettable excursion in Chania Crete. With many years of experience and local knowledge our company offers quality transfer services in one of the best excursions in Chania Crete.
Chania excursion to Therissos, Zourva, Meskia, Drakona
The village of Therissos is located on the foot of the White Mountains and 16 km outside of the city of Chania. It is historically famous as the point where the Cretan revolution against the Turkish occupation, began in 1905. Eleftherios Venizelos led the revolution from Therissos with 1000 men and signaled the beginning for the union of Crete with mother Greece. The road passage to Therissos is also quite memorable as we drive inside the Therissos gorge measuring 6km. The river has plenty of fresh water and we will encounter ancient trees on the side of the road and perhaps goats blocking briefly our way. In the village, there is also a museum that captures the days of the revolution.
Leaving Therissos behind us, we can drive up the mountains, on our way to Zourva where the view panoramic and we can see the whole region of Chania. At the small, peaceful village of Zourva, you can lunch, and taste original traditional Cretan dishes. The mountainous view that surrounds us, is mesmerizing and as many visitors tell us, it reminds them of a little Switzerland. On the way back, we can drive through Meskla and the valley of the orange groves. Another option is to visit the picturesque Drakona village, up the mountains.
Don't hesitate to ask us for a price quotation of Chania excursion to Therissos , Zourva, Meskia, Drakona and please include the number of passengers (up to 8).
Matters such as time of departure, pick up point, option of lunching and other places to visit are entirely up to you to decide. We arrange the route together according to your likings. You decide where you want to go, and we make sure you get there safely.