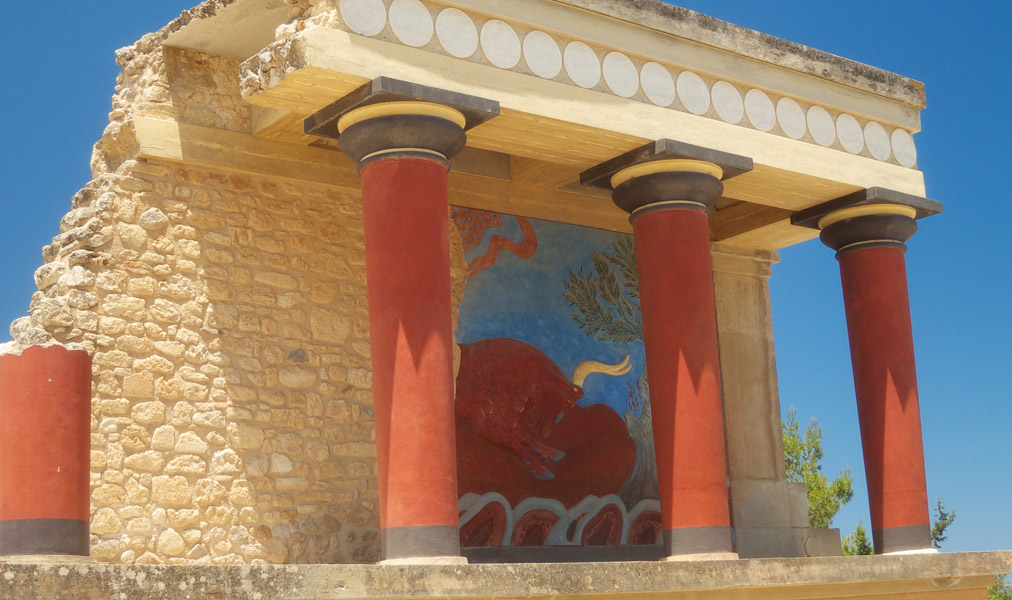 Chania Knossos Tour Excursion
Looking for Chania Knossos tour? Our Chania Knossos transfer is friendly, reliable and comes tailored to your purpose. Transporter Chania operates 365 days/year, 24hours/day, enjoy the luxury of a private transfer with a mini bus and make reality a Knossos tour from Chania.
The most popular excursion from Chania, Knossos Palace
Crete is the perfect destination to organize a private excursion. With great locations ranging from splendid beaches, to hidden traditional villages, to historical ancient sites like Knossos, Crete is a place with limitless options for a private excursion that will be long remembered.
Possibly the most popular excursion to organize in Crete is the one to the heart of the ancient Minoan civilization, the palace of Knossos. And we in Transporter Chania can take you there easily, safely, and comfortably.
Possibly the best private excursion in Crete: Knossos palace
Most people know Crete for its great beaches and its unique natural landscape, with a flora and fauna like no other in Europe. However, a lot of visitors in Crete also come to the island to find the traces of one of the most creative – and mysterious – civilizations in the world: The ancient Minoan civilization.
The Minoan civilization was the first organized civilization in Europe. And unlike the neighbouring ancient Egyptian civilization, the Minoan civilization was not a majestic one, with god-kings and superficial monuments. On the contrary, it was a human-centred civilization, with a very high level of cooperation that penetrated all the social classes of the time. And its highlight was the Minoan palace of Knossos, an ancient masterpiece that is an excellent location for a private excursion in Crete.
When the British archaeologist Arthur Evans started excavations in the area in 1900, he would have never anticipated that, eventually, he would unearth the key elements – and the secrets – of the entire ancient Minoan civilization along with Knossos palace. The architectural and art treasures found in Knossos where vast in both historic and artistic terms, and, as it proved, the creative flair of the ancient inhabitants of Crete was so great, that for the next 35 years Evans would be constantly unearthing new and exciting ancient Minoan buildings and artefacts. During that period, he would become one of the most famous archaeologists of his time, due to his excavations in the Knossos palace, which became one of the most popular archaeological sites in the world.
As Knossos is in the southern outskirts of Heraklion city, it is in a distance of about 140 kilometres from Chania city, and a private excursion to Knossos involves a trip of about 2 hours from Chania city. However, as Knossos palace is the most known ancient Minoan site in Crete, and as you can combine the excursion to Knossos with a visit to Heraklion city, the trip worth every minute of it – especially when you can admire all the ancient Minoan treasures of Knossos and other archaeological sites in the newly renovated archaeological museum of Heraklion.
Transporter Chania: Your dependable transportation partner for an amazing private excursion in Knossos, or anywhere else in Crete.
We in Transporter Chania have the experience and determination to "take you there" in the best way possible, no matter your destination of choice. Regardless of where you want to get to – from Samaria Gorge to Knossos, and from Elafonisi to Sfakia – we will take you to your preferred place of your private excursion safely and comfortably.
All you have to do is organize your favourite excursion in Crete, and use our form to let us know about the destination of your choice, and about the exact number of people travelling (up to 8).
Next time you are in Crete, give yourself one of the best travel gifts possible: Organize your private excursion in Crete, and arrange your transportation with the experts of Transporter Chania, to make your trip to your favourite destination a travelling experience in itself.