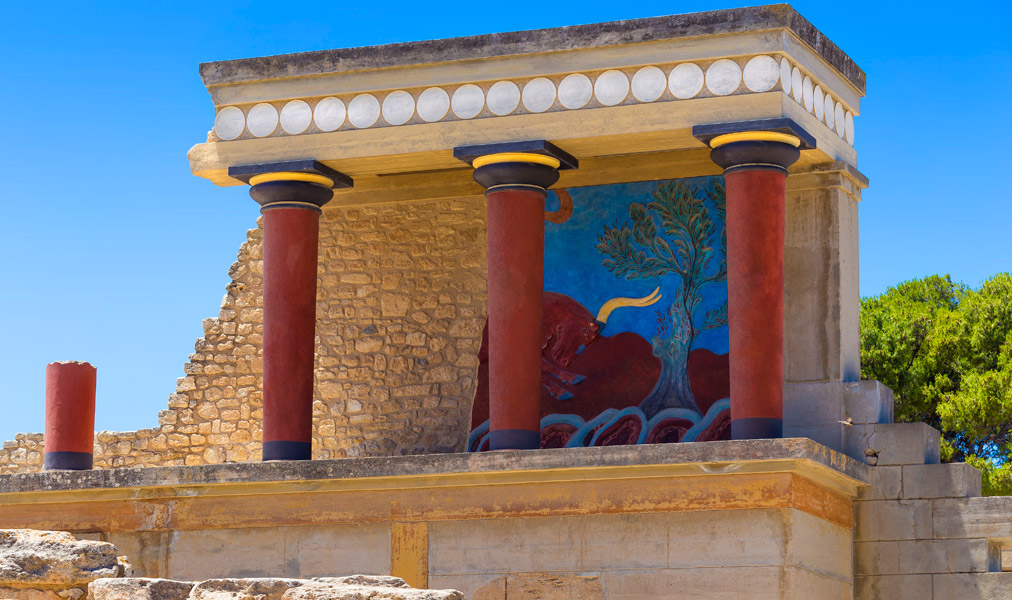 Chania Knossos Transfer Mini Bus
We work hard to offer you the best Chania Knossos transfer mini bus excursion, take advantage of planning ahead and make your Knossos excursion from Chania easier. Get the best of your time with personalized Knossos transfer from Chania with Transporter Chania.
Chania Knossos Excursion
Knossos palace is the most famous archeological site in Crete and it is found on the outskirts of the city of Herakleion. It is also the largest Bronze Age archaeological site on Crete and is considered Europe's oldest city.
The site was discovered in 1878 by Minos Kalokairinos, however the excavations in Knossos did not began before 1900 by the English archaeologist Sir Arthur Evans (1851-1941) and his team, and they continued tirelessly for 35 years. The palace was excavated and partially restored under the direction of Arthur Evans in the earliest years of the 20th century. Its size far exceeded his original expectations, as did the discovery of two ancient scripts, which he termed Linear A and Linear B, to distinguish their writing from the pictographs also present.
The palace of Knossos was undoubtedly the ceremonial and political center of the Minoan civilization and culture. It appears as a maze of workrooms, living spaces, and storerooms close to a central square. The intricate Palace is claimed by some to be the mythical labyrinth in which Theseus killed the Minotaure.
Other places you can visit during your stay in Herakleion, is the newly restored archaeological museum, rich with exhibits from the Knossos palace and other archaeological sites, the impressive aquarium, Aqua World and on our way back, we can stop at Rethymno city, to enjoy a nice lunch by the sea.
Don't hesitate to ask us for a price quotation of Knossos tour from Chania and please include the number of passengers (up to 8).
Matters such as time of departure, pick up point, option of lunching and other places to visit are entirely up to you to decide. We arrange the route together according to your likings. You decide where you want to go, and we make sure you get there safely.
CretAquarium
Watch the video
Watch the video
Watch the video