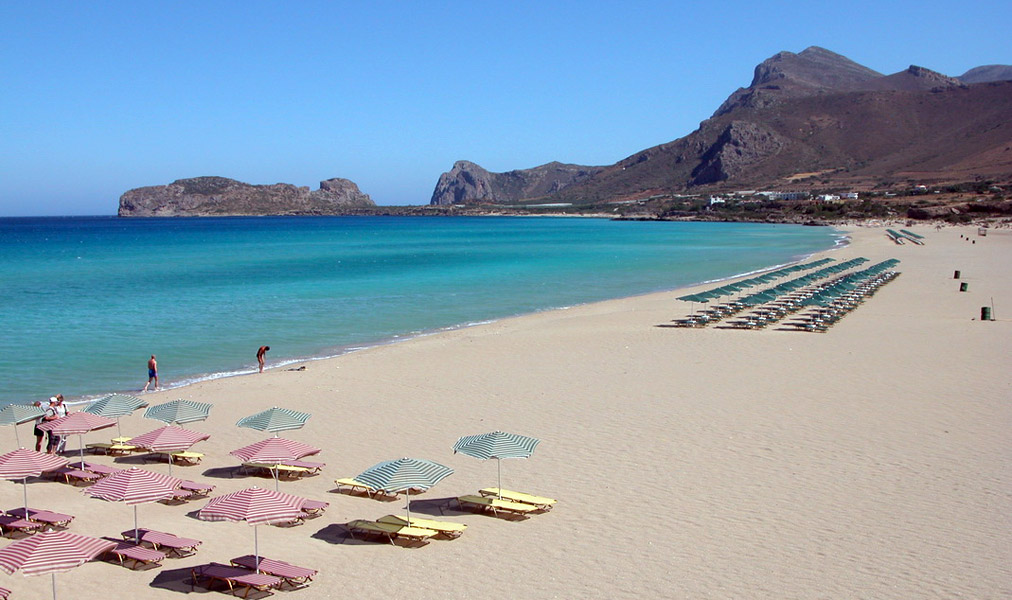 Chania Falassarna Transfer Mini Bus
All roads lead to Falassarna beach, book a transfer with Transporter and get the best of your time with a personalized Chania Falassarna mini bus tour from Chania. Your private transfer mini bus is exclusively reserved for you, during the stops you can do whatever you want: visit the landmarks, take pictures or ask the driver about the place. Make the most of your Chania Falassarna mini bus tour on a friendly and personal travel experience.
Chania Falassarna Daily Trip
Chania falassarna daily trip is one of the top things to do in Crete. Falassarna is among the most famous beaches of Chania prefecture. In the past, it has been awarded as one of the best beaches in Europe. It is located 60 km west of the city of Chania. As we reach the area, you will have a first impression of this lengthy beach from up high. The endless salmon colored sand and the turquoise crystal waters will capture your heart from a distance. It is about 1km long and around 150 meters wide. Thanks to its mere size, you never feel crowded. You can either choose an organized spot where they offer chairs and parasols or distance yourself from others and enjoy your privacy. Because of its western orientation, the sunsets are magical. The sun seems to dunk into the sea for hours.
Leaving Falassarna, we can stop at Kalyviani village and enjoy a perfect Cretan meal.
Don't hesitate to ask us for a price quotation of Chania Falassarna mini bus tour, please include the number of passengers (up to 8).
Matters such as time of departure, pick up point, option of lunching and other places to visit are entirely up to you to decide. We arrange the route together according to your likings. You decide where you want to go, and we make sure you get there safely.