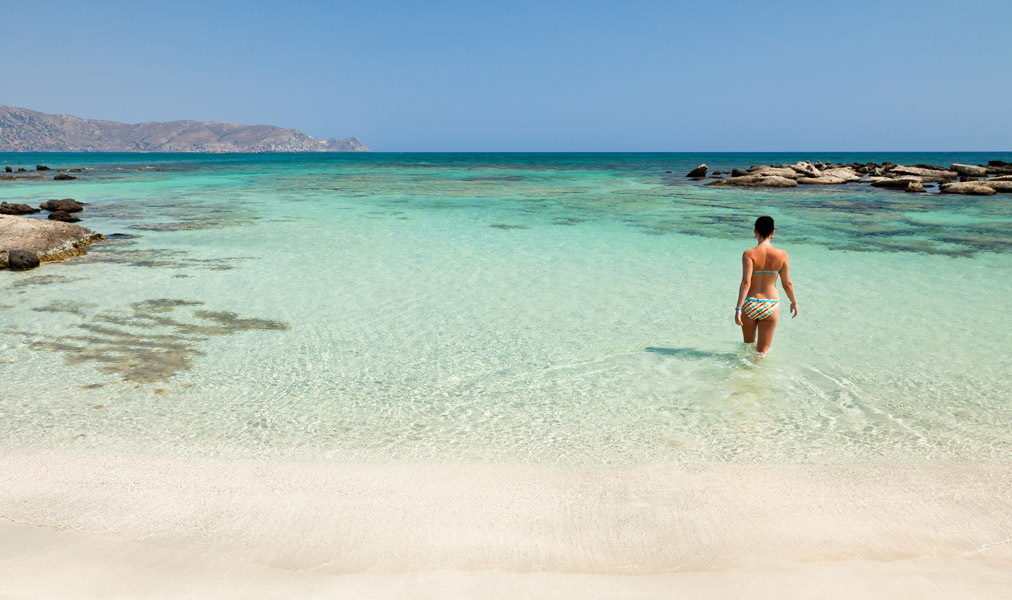 Chania Elafonisi Transfer Mini Bus
Why waste time and trying to navigate an unfamiliar bus transport system? With Transporter Chania, your private driver will be there to pick you up for your Chania Elafonisi transfer, happy to assist you and answer any questions you may have about Chania or Elafonisi. If you plan an excursion to elafonisi and need transfer for a large party, Transporter Chania will take you and yours to Elafonisi safely and comfortably.
Excursion Chania Elafonisi
Looking for Elafonisi excursions from Chania? Book your transfer from Chania to Elafonisi with Transporter Chania, we offer private transfers from Chania to Elafonisi with Mercedes vehicles. Elafonisi is located on the west coast of Crete, 75 kilometers southwest from the city of Chania. Elafonisi beach has been voted by Trip Advisor readers as the 10th most beautiful beach in the world, 3rd in all of Europe and first in the country. It is the most visited beach in Crete since nearly everyone spends a day in Elafonisi during their stay in Crete. As soon as you get there you instantly realise the reason why.
On this excursion to Elafonisi Chania you literally witness paradise on earth. Crystal clear shallow waters encompassing all the shades of green and blue, embrace an endless fine, pink sandy beach. The colour of the sand is the product of millions of shell shivers, accumulated on the west coast. The uniqueness of the landscape led to its imperative need for its preservation. Thus, the area is protected by the environmental network Natura 2000.
Either for families or for those seeking privacy, there is a piece of heaven for everyone. For those that want convenience, you will find beach chairs and umbrellas, beach bars that offer food and drinks as well as some chemical toilets. For the more adventurous, if you distance yourself from the organized beaches, you will encounter many private, peaceful coves; however don't forget to bring along equipment for shade and at least a bottle of water. Once you find your spot you will stay there for hours on end.
Places we can visit on our way to Elafonisi.
Chrisoskalitissa Monastery
It is an extraordinary white washed monastery, among the most famous ones in Crete, located high on a rock, overlooking the Libyan sea. According to the legend, in 1824, on Easter Sunday, the Turkish – Egyptian occupants attacked and destroyed everything in the area. They destroyed 10 churches and when they got to the monastery of Chrisoskalitissa, a big swarm of bees attacked them and saved the monastery. On February of 1907, the Austrian ship Imperatrix sank on the shores of Elafonisi and the monks managed to save 108 passengers from the ship.
In 1940, the monastery accepted only for women and in 1944, it became a German base at the area.
Agia sofia cave
Having passed the Topolia tunnel, there is a fantastic cave with a little church, named after Agia Sofia. The cave is very impressive with its stalactite and stalagmite formations.
Don't hesitate to ask us for a price quotation of this route and please include the number of passengers (up to 8).
Matters such as time of departure, pick up point, option of lunching and other places to visit are entirely up to you to decide. We arrange the route together according to your likings. You decide where you want to go, and we make sure you get there safely.
Elafonisi to Chania transfer
After spending your day at Elafonisi Chania you need a reliable and fast transfer for Chania. That's were Transporter comes in, to make your journey comfortable and stress-free no matter what time you want a transfer from elafonisi to Chania.
Elafonisi to Chania airport
Elafonisi to Chania airport transfers fast with Mercedes vehicles, book your transfer now and save money, time and energy. You want your holidays to end comfortably and effortlessly, therefore book your Elafonisi to Chania airport transfer to avoid been late for your flight.
Watch the video
Watch the video
Watch the video
Watch the video