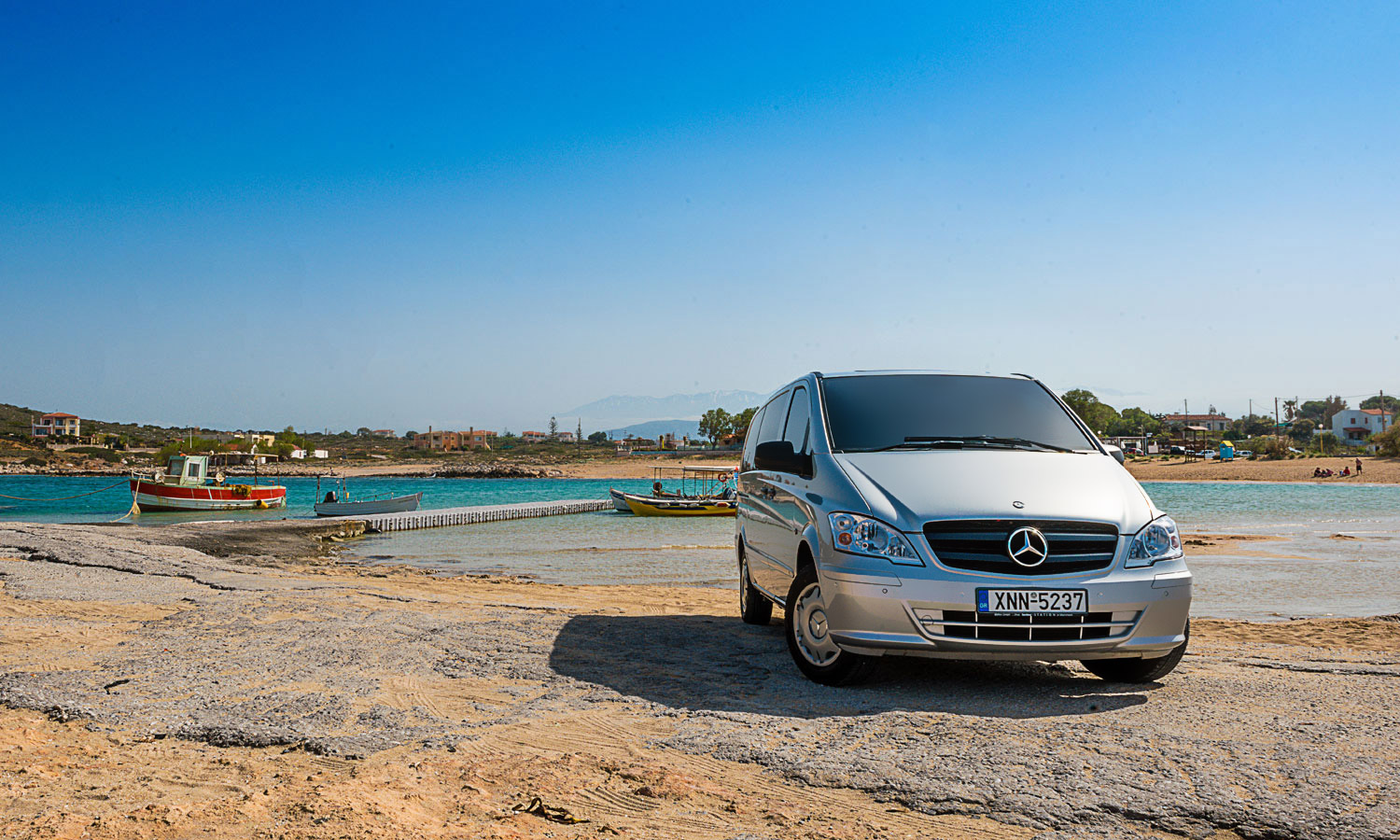 Crete Chania Mini Bus Transfers
Book your Crete Chania mini bus transfer prior to your arrival and save money, time and energy. You want your holidays to start comfortably and effortlessly, therefore book your Crete Private Transfer Chania the soonest! Book your Crete transfers 365 days/year, 24hours/day, enjoy the luxury of a private transfer and visit the most beautiful places on Crete.
Mini bus transfers in Chania
When you are in Chania, a private minibus can offer you easy, hassle-free transfers. Indeed, having your own means of transport for you and your small group, without having to drive, is a luxury that is now very well affordable by most travellers to Chania.
Our experience in Transporter Chania is in your disposal. And it goes both ways: It has to do with either finding the best (and easiest) route to get to your destination, and with knowing inside out the needs of the travellers in Chania. With Transporter Chania, your private minibus transfers become an interesting part of your travelling experience, something to remember from your vacation.
Advantages of using Transporter Chania private minibus for your Chania transfers
You don't have to worry for your transportation in the Chania area. Your holidays should not include things that are often beyond your control, like public bus schedules and stations, hours of operation, and possible delays and inconveniences of the last minute.
By using our minibus service, your Chania transfers become easy. You have your own driver, who knows traffic conditions in the area inside out. You don't have to worry that a flight delay may increase your transfer costs, as we do not charge more for the delay of the appointment in this case. And, best of all, your safety is our first priority. Our drivers are seasoned professionals, and our minibus is expertly serviced and always in perfect order, to provide the safest transportation solution for you and your loved ones.
Use your Chania private minibus service for more than transfers to the airport or the port.
The keyword for using our private minibus is convenience. It is the convenience to know that right after your trip, your personal driver will await you to take you to your hotel or accommodation easily, quickly, and with safety. But the convenience you enjoy is even greater when you want to get around the amazing sights the area of Chania has to offer.
If you are a group of up to 8 people, you no longer have to drive in the "difficult" Cretan roads to get to your distant destination. You can have your own, experienced driver, and your own, private minibus to get you there and enjoy the ride all the way.
Although Chania city is a great place to see and experience, the prefecture of Chania is also one of the most interesting places in Greece. Here, splendid beaches await you, along with centuries-old sights from all the great civilizations that have left their mark on the island, and all of this in a natural environment with a flora and fauna like no other.
There is no better way to get around all the "small miracles" Chania prefecture has to offer, than having your own, on demand, private minibus, with an experienced driver, who can also become your temporary guide, and tell you about the best things to do and see in your destination – and no, you don't have to pay extra for these services :-). After all, this is Crete, and many times, the best compensation for us is to see you have a good time in your vacation in our beautiful island.
Transporter Chania private minibus awaits to "take you there", when you're in Chania, no matter what "there" means to you. With us, your minibus transfers in Chania become the first – and the easiest – part of your travelling experience in our beautiful island. Welcome to Chania!