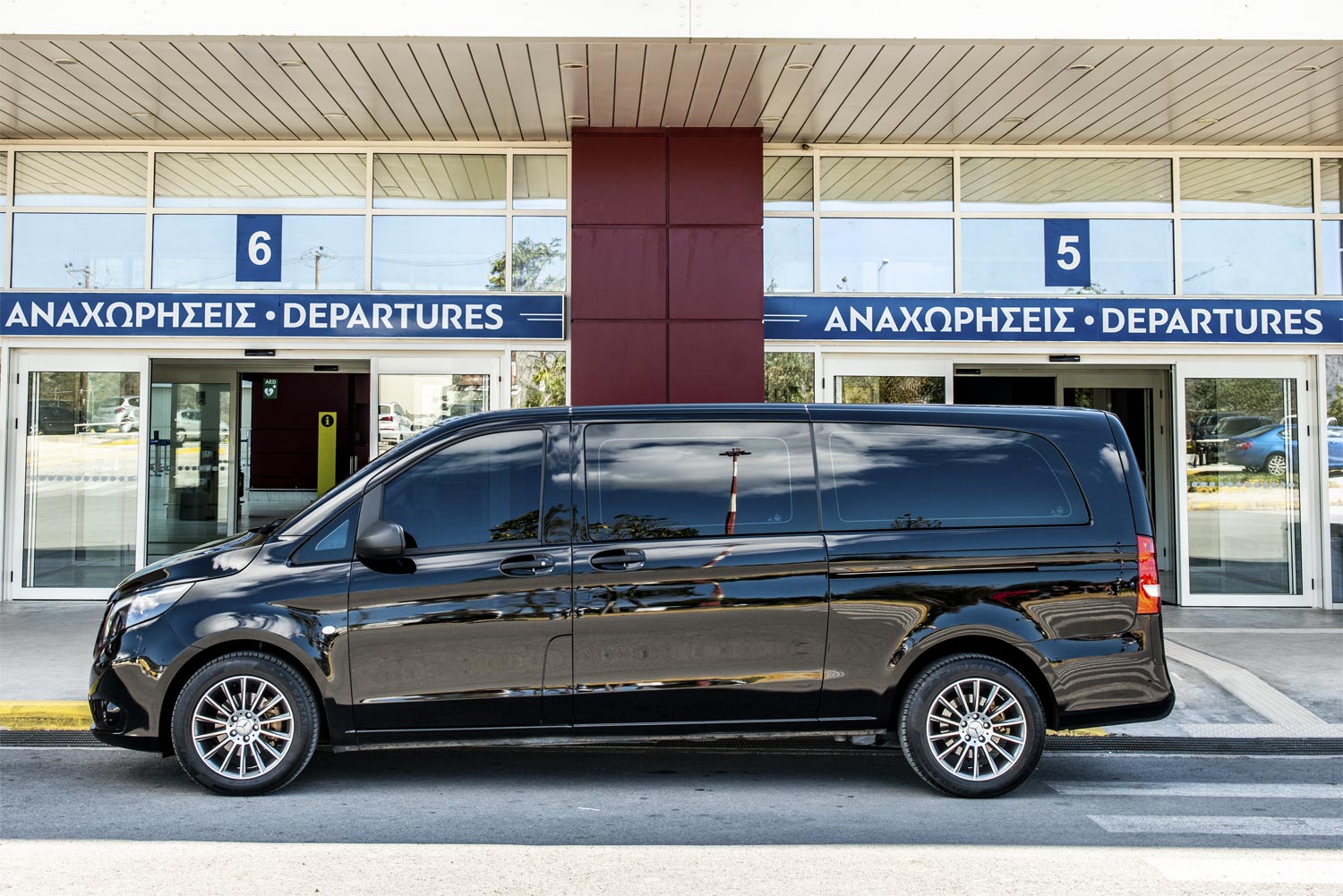 Easy Chania airport transfers, the Transporter Chania way
Transfers to and from Chania airport are one of the best ways to experience the quality and peace of mind Transporter Chania offers you.
The "Daskalogiannis" international airport of Chania, is a busy airport, especially during the season from April to October. As the main airport in West Crete, it has been chosen from many airlines, both scheduled and low-cost.
When arriving in Chania airport, you have three basic options for your transfer to your hotel. Let's consider all of them.
Chania airport transfers – Using the public bus
The low cost – and less convenient – way to get from the airport of Chania to your hotel, is to use the public bus service. The buses run every two to three hours generally, and it's always a good idea to ask for their exact timetable at the airport.
The bus from Chania airport takes you to the center of Chania city. So, if you stay in a hotel in the long beach stripe west of Chania city – like most visitors in the area do – you have to take a second bus.
In order to avoid extra inconvenience, always remember to ask how to get to your specific hotel. If for example, you stay in a hotel in Platanias, keep in mind that Platanias is a big village, and there are a lot of hotels in the area, so you must let the driver know your hotel, in order to leave you in the nearest bus stop. After all, walking for a long time under the hot Cretan summer sun, carrying your baggage at the same time, is surely not the ideal way to start your vacation in Chania.
Chania airport transfers – Using Transporter Chania
When using the minivan of Transporter Chania, your personal driver awaits you right after you come out of the airport check, ready to help you with your baggage. And regarding exactly your baggage, in our minivan there is ample space no matter how many suitcases you may carry with you. After you sit comfortably in the minivan, your trip to your hotel is easy, fast, and with the greatest safety possible, as our drivers are experienced professionals and our minivan is in perfect condition (after all, the biggest your vehicle, the better).
So, if you come to Crete and Chania airport for your vacation, and you are a group or a family of up to 8 people, there is no better way for your transfer to your hotel than the minivan of Transporter Chania. Only with our professional airport transfer service you have the peace of mind that your vacation will start the time you get out of the airport door, as you know that your transfer from Chania airport to your hotel will be easy, and totally stress-free. Next time you fly to Chania, try us, and feel the difference yourself.