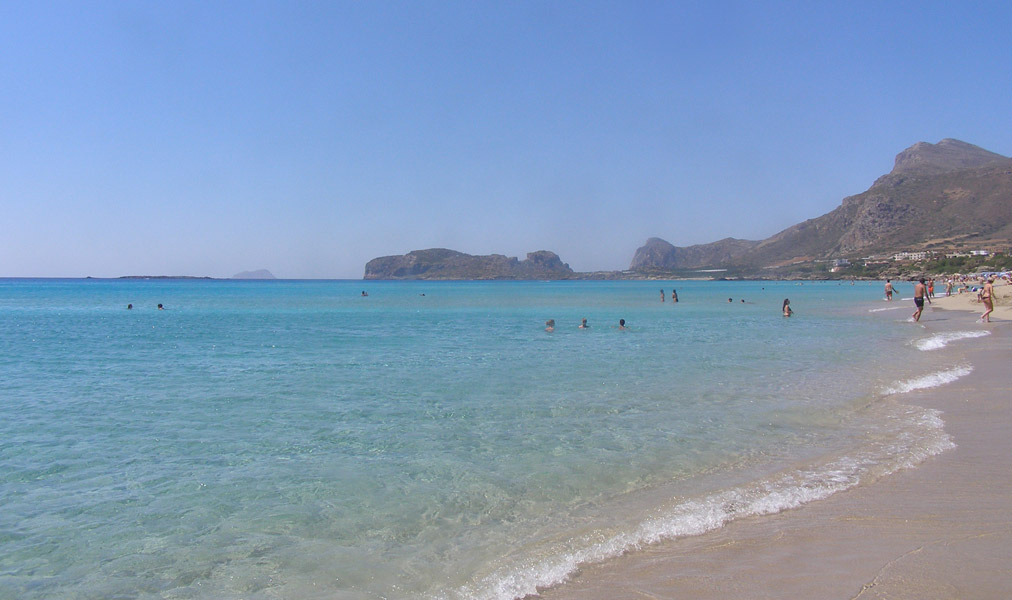 Chania Falassarna Beach Excursion
Book your Chania Falassarna excursion with Transporter Chania. We specialize in Falassarna Chania Crete mini bus transfers, let us take the headache out of your holiday! Get the best of your time with personalized falassarna excursions from Chania.
Book your transfer from Chania to Falassarna beach
When you book your transfer from Chania to Falassarna beach with Transporter Chania, you know that you have made the best move to make your Chania transfer a traveling experience.
Following are some tips about how to book your transfer in Chania with us easily. You will also find information about transportation to Falassarna beach, the best beach in northwest Crete, where we can take you, among numerous other destinations.
Book your transfer / transportation with Transporter Chania – Things to know to make things easier
It is really easy to book your transfer with us. The best way is to use the "Book now" contact form in the home page of our website. You can find it in the bottom of the home page, just above the footer.
The crucial information we need in order to serve you better, is your contact information, the date you want to book your Chania transportation, your destination and where you want us to pick you from, and finally the number of people travelling (our large minivan can take up to 8 people with their baggage).
You can use the field "Additional Notes" for everything else that you want to let us know beforehand. If you have a baby with you, remember to check the "Baby Seat" checkbox, so we will bring the appropriate baby seat.
Alternatively, if you prefer a more standard contact form, you can use the general contact form in the "Contact us" page, and let us know the details about your Chania transportation booking in the field "Your Message".
We are eager for you to book your Chania transfer with us and show you firsthand what we mean by saying that we do not only provide transportation services, but a whole transportation experience.
A really special place in Chania area to book your transportation with us: Falassarna beach
One of the best places to visit in the Chania area and in Crete in general is the amazing beach of Falassarna. We very regularly transfer travellers to Chania to this exceptional beach in the northwest edge of the island.
The first thing to remember is that, when you book your transportation to Falassarna with us, you book an experience trip to a place you will hard forget.
When getting close to the beach, you can see from the elevated road high above the picturesque bay of Falassarna unfolding in front of your eyes: Right under the surrounding mountains, the beach of Falassarna, with its golden-pink sand, and its turquoise, clear water is a one-of-a-kind sight.
By the way, this is the perfect place to stop for a while and take some pictures: they will be great pictures to share with your friends back home – and of course, if you also mention that you booked your transportation to Falassarna with Transporter Chania, we will be grateful :-).
One of the advantages of Falassarna beach is its size: There is so ample space that you can sit anywhere you like, either close to other people, or in a more remote place. There are also very good facilities – cafe-bar, restaurant, mini market etc. – in the area.
Finally, you should know that in the northern part of the bay of Falassarna there are small coves that are separated by rocks, which are perfect if you prefer this setting – always with the golden-pink sand and the crystal-clear water included in the experience! All in all, Falassarna beach is one of the best places in Chania to book your transfer or transportation with us.
When you book your travel to Chania, you want to see and feel the best places in the area, like Falassarna beach. When you book your transfer or transportation with Transporter Chania, you know that getting there will be an experience in itself.